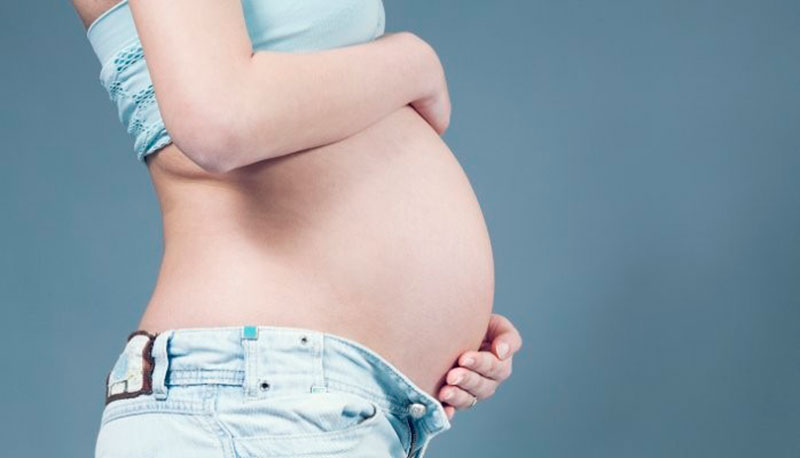 Stretch Marks
Pure Australian Emu Oil is excellent for preventing and treating recent stretch marks.
Stretch marks are caused by tearing of the dermis. This is often from the rapid stretching of the skin associated with rapid growth or rapid weight changes. Stretch marks may also be influenced by hormonal changes associated with puberty, pregnancy, bodybuilding, or hormone replacement therapy.
Stretch marks often occur during the later stages of pregnancy, affecting about 8 out of 10 pregnant women. Whether or not you'll get stretch marks depends on your skin type and how elastic it is.
During pregnancy, hormones are produced that soften the ligaments in your pelvis so they're more flexible when you give birth. Ligaments are strong bands of tissue that connect joints. However, the hormones also soften the fibres in your skin, making it prone to stretch marks.
As your baby grows and your skin stretches, you may get stretch marks on your tummy. You may also develop them on your thighs and breasts as they get bigger.
Some women also get stretch marks on their buttocks, thighs, hips, and breasts. Stretch marks are caused by changes in the elastic supportive tissue that lies just beneath the skin. Stretch marks are often red or purple to start with, before gradually fading to a silvery-white colour. They're usually long and thin.  
Stretch marks usually fade and become less noticeable after childbirth, but they don't always disappear completely.
It's important to keep the skin supple and soft by gently rubbing in Pure Australian Emu Oil.
Pure Australian Emu Oil is effective in the treatment of many skin problems. Its healing and soothing properties can be used to get rid of stretch marks.
It is also highly effective for treating long-term muscle and joint problems. It reduces inflammation by penetrating and saturating underlying tissues. It soothes bruises and tissue damage and moisturises dry and chapped skin. Pure Emu oil is similar in composition and texture to natural human oils. Emu oil, a superior, pure, natural emollient, moisturiser and anti-inflammatory, for the treatment of dry, rough skin problems, wrinkles, scars & skin rashes, eczema, psoriasis, burns and for relief of arthritis, muscle, joint and back pain.
The Australian Aborigines have been using Emu Oil for thousands of years. Various Doctors have observed that Emu Oil can help ailments such as eczema, psoriasis, arthritis, growing pains, muscle sprains and also for cell re growth.
Emu Oil is also used for its cosmetic value as a powerful moisturiser that doesn't block pores, is suitable for all skin types and has anti-ageing properties that can help the skin to look more youthful by keeping it supple, smoothing out fine lines and wrinkles.
Emu Oil moisturises even the driest of skin, evenly tones it and softens wrinkles. It is also deeply penetrating so when rubbed into the skin it quickly saturates the underlying tissues.