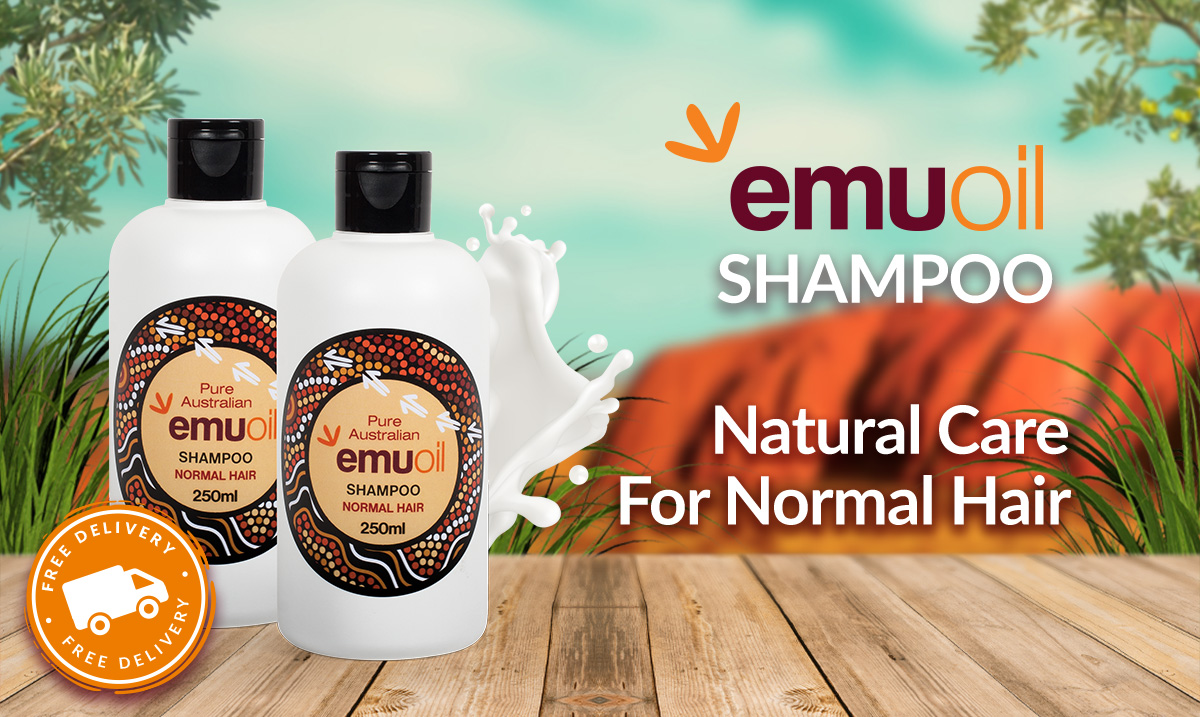 Emu Oil Shampoo for Normal Hair contains Emu Oil and Orange Essential Oil with Glycerine, Betaine and Panthenol to moisturise the hair and scalp and to strengthen the hair, resulting in thicker, healthier hair and less hair loss.
Emu Oil Shampoo
Specially formulated Natural Emu Oil Shampoo may assist with the alleviation of discomfort associated with a dry scalp, psoriasis, eczema and head-sores or any other skin/scalp related condition. This is because emu oil is a natural anti-inflammatory which helps reduce the redness and irritation – suitable for all hair types.
Buy Emu Oil Shampoo for Normal Hair here
Ingredients: Aqua, Betaine, Coco Glucocide, Glycerin, Panthenol, Sodium Lauroyl Sarcosinate, Aloe Barbadensis, Hydrolysed Wheat Protein, Methyl Glucose Dioleate, Emu Oil, Citrus Senensis, Phenoxyethanol.
100% Pure Emu Oil.
Did You Know… natural oil from the Australian Emu bird that has been shown to treat hair loss – and even regrow hair?
In 1860, a London journal reported that early Australian settlers used emu oil to heal wounds, reduce pain, and relieve various muscular disorders. Even earlier, aboriginal Australians had  used emu oil for a variety of health related cures.
Today, 100% Australian emu oil has shown as a possible treatment for hair loss with a truly remarkable capacity to stimulate hair growth and re-growth.
According to experts, the main causes of hair loss are aging, hormonal changes and a family predisposition. But in most cases, what appears as hair loss is actually hair degradation.
Emu Oil "Wakes Up" Sleeping Hair Follicles
Researchers believe that using emu oil for hair loss will have an amazing effect on hair growth due to its abundance of essential fatty acids (EFAs). One of those EFAs, oleic acid, may be the secret behind emu oil's ability to penetrate deep into the skin.
The key to reversing hair loss is to "awaken" your sleeping hair follicles … before it's too late.
Buy 100% Pure Australian Emu Oil here