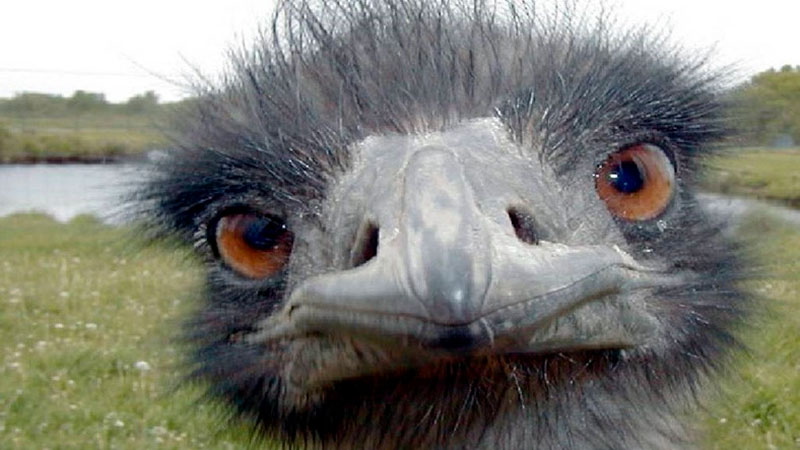 Of course you will. There's lots of my fellow Emu's around and we are all determined to maintain our supply. But there may need to be an Emu Park set up in Kent to cope and we may not be able to fly over Ireland, but Emu's can't fly anyway, so that don't matter. Once we leave everything will settle down and you can start to enjoy life, you might even consider adopting an Emu? Adopt and Emu
Way before Brexit, the aborigines have been using pure Australian Emu Oil for hundreds of years for relief of joint pain, muscle aches, insect bites, sunburn, windburn and dry skin.
Pure Australian Emu Oil may be used for:
Emu Oil is perfect for treating Anti-Ageing and Brexit worry/frown lines
100% Pure Australian Emu Oil helps relieve Arthritis or pain in the arse politicians
Pure Emu Oil helps with the treatment of Burns
100% Pure Australian Emu Oil helps relieve Chronic/Muscle Strains and aching joints.
Pure Emu Oil relieves Psoriasis, Eczema, Acne, Dermatitis & Chapped Skin
100% Pure Australian Emu Oil helps with Hair Care and Hair Loss, use it daily to help achieve a great hair condition, the stress of Brexit might be making your hair fall out
100% pure Australian Emu Oil does not clog the pores of your skin and leaves no greasy residue. Massage a small quantity of pure Emu Oil gently into the affected areas as required. Best results are obtained by using the 100% Emu Oil as often as possible for the first two or three days then once or twice a day after that.  Start no later than 29 March 2019, by then it may be too late!
Pure Australian Emu Oil is completely safe to use on even the most sensitive skin.
Pure Australian Emu Oil is a natural product offering natural pain relief for Arthritis, Eczema, Psoriasis and other Skin Conditions.